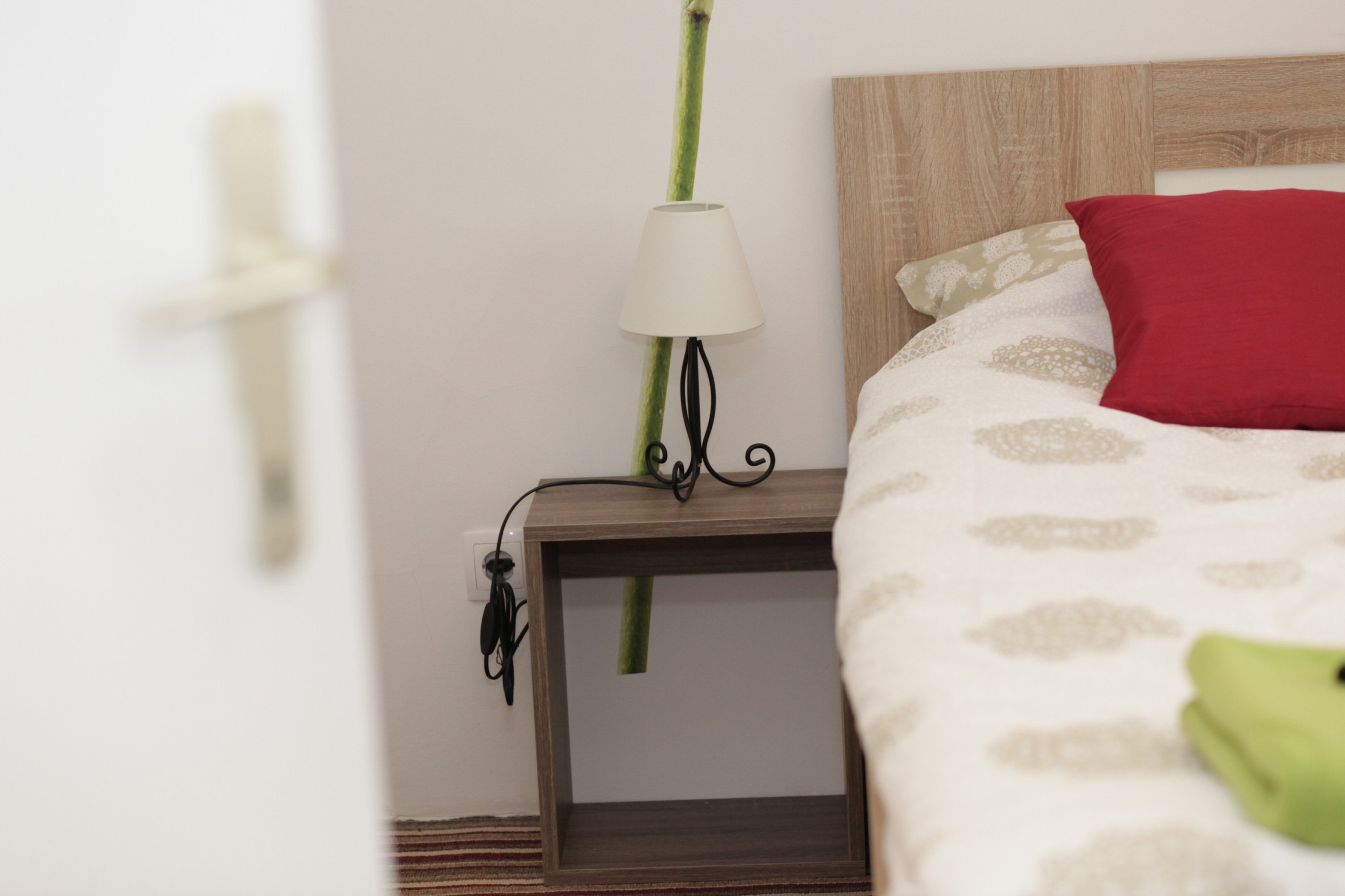 Studio apartment LunaS is a fully equipped apartment for 2 persons. The Studio apartment is located in Maksimir near hospital Rebro, Jordanovac, Zajčeva, Petrova, NewHospital. Studio  apartment LunaS is located in a quiet street, in a family house with a separate entrance. It consists of a kitchen, bedroom, bathroom with toilet, space for clothes and luggage. The studio apartment has a fully equipped kitchen, TV and free internet.
If you do not come by car and want to use public transport, the bus station is 2 minutes walk from the studio apartment and to Maksimir road is only a 10 minute journey by bus.
Nearby is the Maksimir Park to which you can walk. In the city center you can also arrive by bus in just 15 minutes and at the same time avoid the crowd and city tram.
Distance between studio apartments Luna S:
Hospital Rebro 3 km
Zajčeva hospital 4 km
Petrova hospital 3,5 km
Nova hospital 5,5 km
Srebrnjak 4 km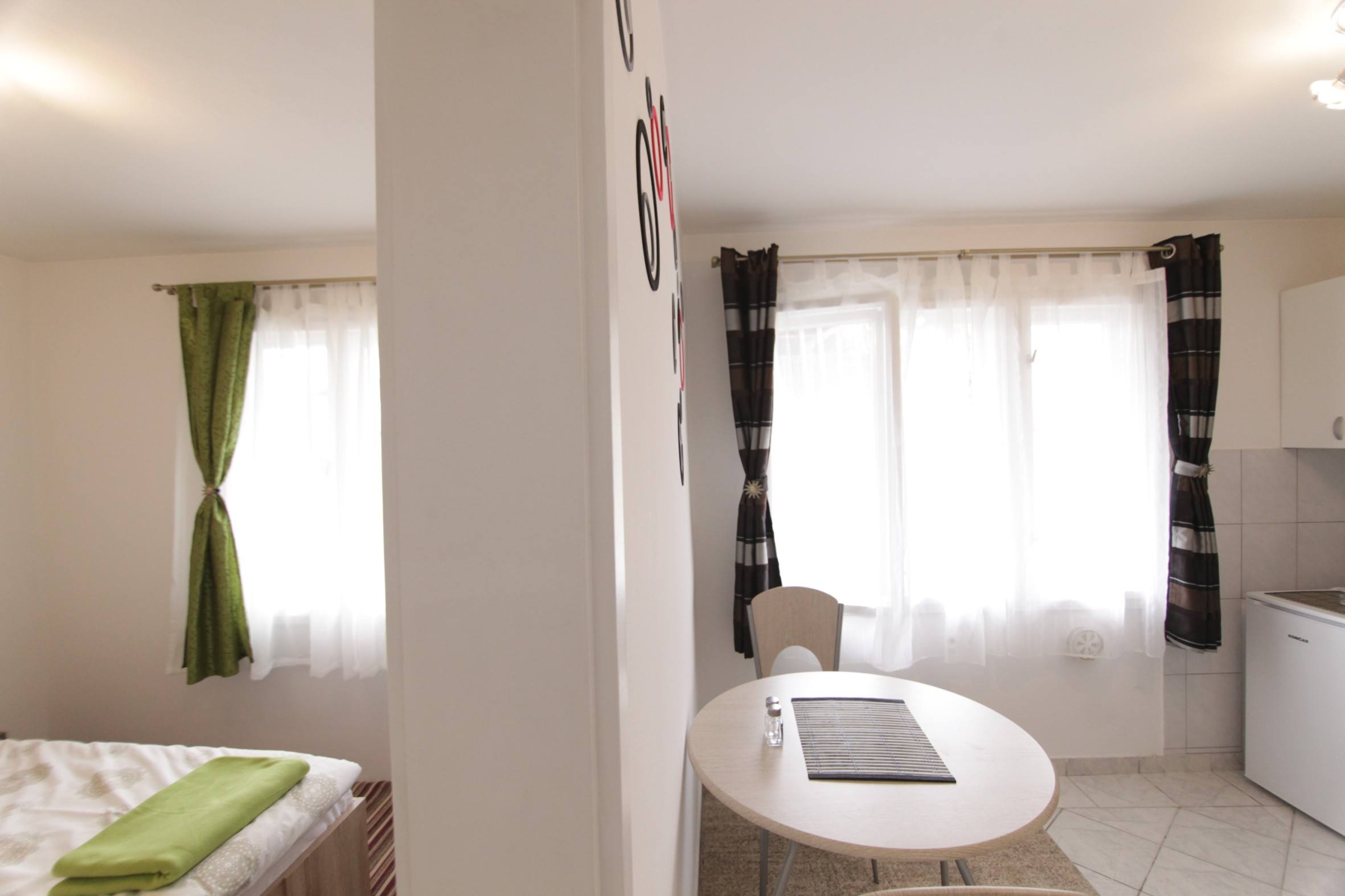 Rental price
1 day – 250,00 kn
3 or more days – 200,00 kn / day
Gallery studio apartments Luna S
For more information, please contact us via e-mail form or simply call us at 091 720 4526
Working Hours for Reservations: 7.00 – 20.00 h
<iframe src="https://www.google.com/maps/embed?pb=!1m18!1m12!1m3!1d11120.742057958607!2d15.996130177876923!3d45.82756804835356!2m3!1f0!2f0!3f0!3m2!1i1024!2i768!4f13.1!3m3!1m2!1s0x4765d782dbcf90bb%3A0x8475f007b9463741!2sKostanjevec+ul.+27%2C+10000%2C+Zagreb!5e0!3m2!1shr!2shr!4v1468499093682" width="100%" height="800" frameborder="0" style="border:0" allowfullscreen></iframe>